Malaysia K9 Day was successful held on January 8th at Central Park, Bandar Utama recently. The event was attended by more than 4000 dog lovers. As usual, one of the highlight of the day include the Demonstration by the Unit K9 of the Malaysian Police Force.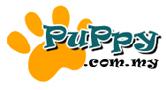 This time around, the Police K9 Unit peformed a different demonstration that include 5 police dogs running through a series of obtacles and finally a fire ring. Some of the pictures as as below:-
Other demonstration include crime control and arrest with the use of a German Shepherd Dog. The Police K9 Unit also performed a demonstration on complete search on a vehicle for drug. When the suspect tried to run away, the police dog went after the suspect until he surrendered.
More pictures and description to follow.