The Malaysia K9 Day 2005 will held on January 8th, 2006 at Central Park, Bandar Utama, Kuala Lumpur. It is an annual event dedicated to all dogs, be it a mixed breed dog or pure breed dog. All are welcome to join us at Central Park on this meaningful day.
Date : January 08, 2006
Venue : Central Park, Bandar Utama, Kuala Lumpur
Time : 8:30am to 3:00pm
Admission : Free
Open to : All dogs lovers. Owner of Mixed Breeds and Pure Breeds dog and their dogs.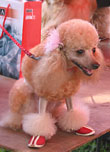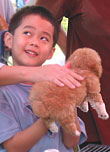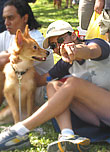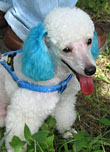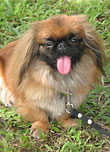 More information can be read at www.puppy.com.my/k9day2006/
Register for Malaysia Dog Beauty Pageant 2006 at www.puppy.com.my/k9day2006/k9bpform.html ( Free to participate for all )
Highlights
The 3rd Purina / Puppycom Beauty Pageant
Police K9 Unit Demonstration with brand new demonstration.
The Protection Dog Demonstration.
Purina Puppycom Obedience and Agility Demonstration
7 Doggie Games

Dog Fastest Recall
Obe-Agi Dash Run
Fastest Eating Duo
Amazing Agility Race
Dog Longest Stay
Waggy Tail Contest
Dog Musical Chair

Dog Charities
Micro-chipping of Dogs
Dog Parade
Meet the Dog Breeds
Lucky Draws
Doggie Products' Booth
Vet Corner that offer free medical checkup for your furkids
Meet the Breed Section
See all of you there !!